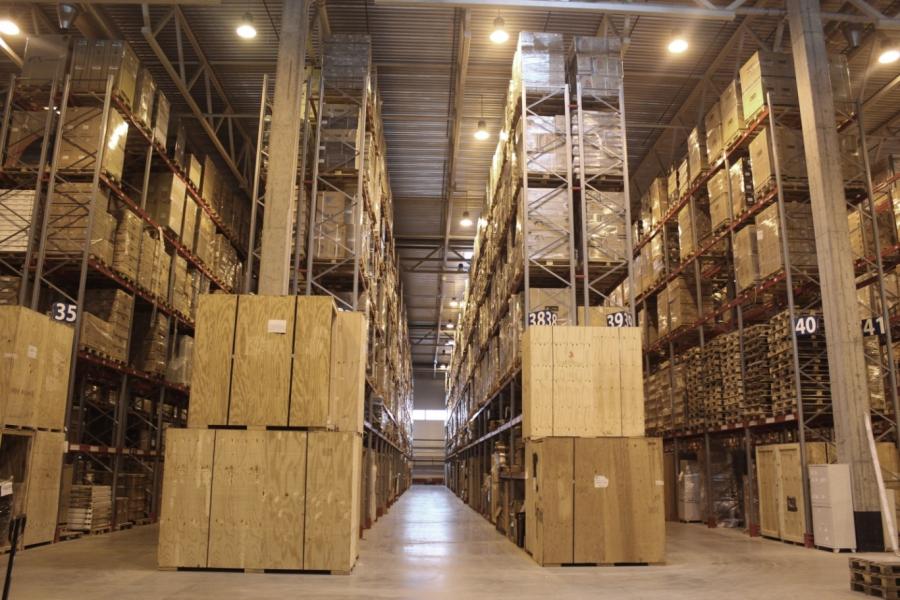 At M&TM Freight we will be glad to offer you safe storage of your cargo and personal belongings. You may take any part of your cargo at any time or order its delivery in our company.
Our warehouse is an ideal place for temporary or permanent storage of your items, equipment or cargoes. We will be glad to work with individuals and companies. You may need safe storage services in different situations. Let us say, your flat or cottage is to be redecorated. Contact our specialists and we will help you take your furniture apart, pack your items and transport them to our warehouse for safe storage.
You may also need safe storage services if your company is moving to a new office, as the new office may lack space for all furniture, exhibition and promotional materials or personal belongings of the staff. Or you have made up your mind to redecorate or rearrange your office, so it is high time to use our services and send some of your items to our warehouse.
Our warehousing is a perfect solution for intermediary companies which provide cargo transportation services. You will not need to rent a warehouse and employ any people. We will be glad to help you and you may order a guaranteed delivery of your cargo to any Russian city or any part of the world.
You may take comfort that your items are safe, as our warehouse is a modern and heated zone. All items and cargoes to be stored at our warehouse will be carefully packed to prevent any damage or dust. Our warehousing service includes:
• Visit of a manager to prepared an estimate of delivery of your cargo and items to the warehouse and conclusion of a contract for safe storage;
• If necessary, our specialists will dismantle your equipment, furniture or other;
• Packing of your items;
• Marking;
• Preparation of all required documents (acceptance certificate for items);
• Transportation of cargoes and items to our warehouse;
• Unloading and placement for safe storage.
If necessary, you may take any of the cargoes or items from the warehouse or use our service of cargo delivery.