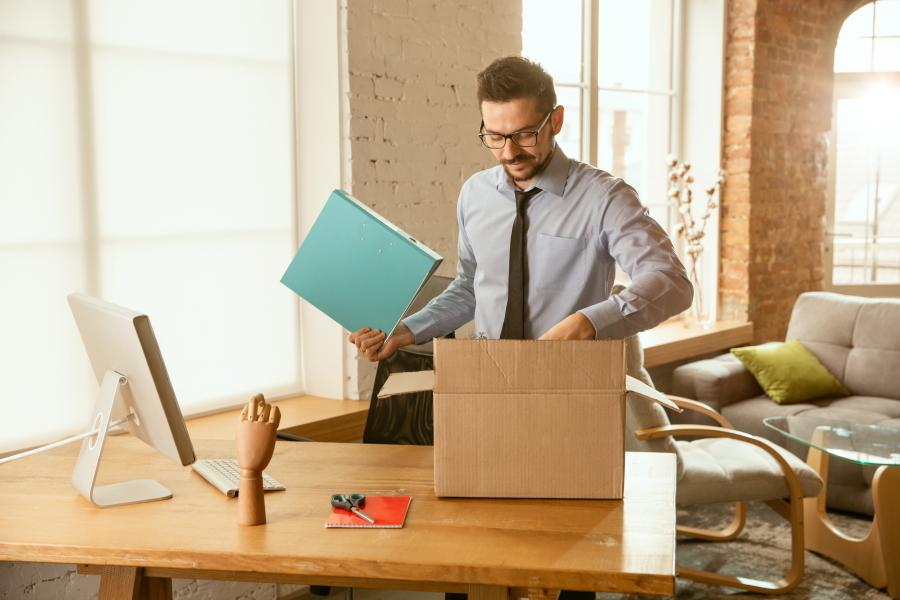 M&TM Freight Office Removal Services
M&TM Freight offers services of low-cost office removals in Moscow and other cities. Your equipment and furniture may be transported 24 hours a day at any time that suits you.
Office Removal Stages and Our Services
A professional office removal and transportation of the equipment and furniture of a company include several successive stages that do not interfere with the operation of your firm:
Discussion of conditions and conclusion of a contract

An account manager of our company supervises the move. Before the fulfilment of the order our specialist will pay a free visit to your office to draw up a list of works, determine the cost of removal and provide consultations.

Preparation of items for transportation

An office removal begins with dismantling and packing. This service means that before removal belongings of each employee are put into separate boxes according to groups "documents", "PC elements", "equipment", "stationery" and are marked with initials of the office employees.

Loading operations

Removers take the packed equipment and furniture to the vehicle in accordance with the prepared inventory. To transport bulky or oversized objects and assembled or one-piece devices we use the following top-quality professional handling equipment designed for moving: hoists, lifting platforms, carts, slings, safety hooks, and etc. These devices help our company load objects of up to 5 tonnes with only one remover involved.

Safe and strongbox removal

When a company has a lot of oversized furniture to be moved, we send to its office a crane for handling operations and a lift truck. Strongboxes are packed with bubble wrap to protect the locks from damage during transportation.

Office furniture removal and forwarding

The employee who provides forwarding services supervises the handling operations, the completeness and safety of transported objects according to the inventory and ensures that the deadlines are met. A representative of your company may be present at the removal to ensure additional control.

Unloading of office equipment and furniture

The opening of the load compartment of the vehicle is controlled by the removal service client. Our staff ensures the unloading operations. The cost of lifting of furniture, equipment and other objects does not depend on the floor.

Installation and cleaning in the new office after removal

The after delivery services include the following: assembly and arrangement of furniture, installation and connection of peripheral units and equipment, fixing of secondary structures and arrangement of belongings of the staff according to the provided plan. At the end of the removal the rooms are cleaned: the furniture and equipment are dusted, the packing and other garbage are gathered and taken away.

Acceptance of provided services

The final stage of a professional removal takes place when the client inspects the new office rooms of its company, checks the completeness of the delivered items and signs a packing list indicating all transported items.
Types of Packaging for an Office Removal
M&TM Freight offers services of professional preparation of furniture, office equipment and other object for transportation.
To protect office furniture, documents and other objects from damage during moving we use:
Cardboard boxes that are made of corrugated fibreboard and can be modified for a particular purpose. Before office removal closed boxes are marked and wrapped with an adhesive film or sticky tape.
Containers for working clothes that are made of corrugated fibreboard. The containers have a rail to transport clothes on hangers.
Wrapping paper that is made of cheap recycled materials. We use it to pack glass objects, shelves and other flat furniture elements of the client.
Sticky tape that is used to fix the packaging for transportation and protect boxes and packages with items of your company from moisture.
Bubble wrap that is made of low density polyethylene. It may have:
two layers. One layer of bubbles and one layer of plain polyethylene;
three layers. Two layers of polyethylene with bubbles between them.
The thickness of the wrap depends on the diameter of the bubbles and determines the maximum load limit on the transported object.
It is used as a wrapping material for the transportation of furniture, office equipment and other fragile objects.
Felt covers that are made of synthetic fibres. The covers may be used as additional wrapping for the transportation of furniture, equipment and other valuable items of the company.
Sheets of corrugated fibreboard that are made by gluing layers of corrugated paper. They help protect fragile objects (such as pictures, mirrors, glass furniture elements) during an office removal.
Cardboard angle that is made of corrugated fibreboard. It is placed on the edges and angles of boxes to prevent their damage during transportation.
You may order to use your materials to pack transported furniture, office equipment and other objects.
Benefits of Cooperation with Our Company
M&TM Freight will tailor the above services to individual needs. A client wishing to order an office removal in our company will enjoy a number of benefits:
Tight deadlines Thanks to our improved operating procedure, the top-quality handling equipment and modern vehicles, the great work experience of our staff (of more than 10 years) we can ensure a one-day office removal and cargo delivery.
Professional turnkey services We will undertake all the works on moving and preparation of the new office for operation. The client needs only to sign the contract and accept the result of the works.
Attractive prices Our professional comprehensive approach to the works enables us to offer removals at attractive prices.