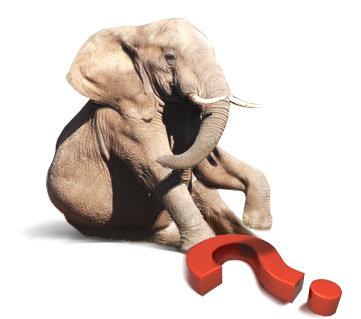 Removers or removal specialists?
At first glance a remover and a removal specialist are one and the same thing, but this is not true. Transportation of office or home furniture and equipment does not require services of removers as such. All items are carried on special trolleys, and so we can significantly reduce the time of work and effort of the staff engaged.
But all items must be packed, and this requires involvement of specialists. Our staff will pack all your items, and so we will exclude any possibility of their damage; besides, automated operations and professionalism will allow to do the job as soon as possible.
Is it possible to move an office not interrupting the work process?
Of course, it is possible! Our specialist will evaluate the removal taking into account all your requests and will elaborate a removal plan which will not interrupt the work of your staff. First, we will provide special cardboard boxes for you to pack personal belongings of your staff, and in the evening, outside office hours, our special team will arrive to take apart and pack your furniture, ring binders and other office items. On the weekend we will deliver all your items to the new address, unpack your office equipment, piece together and arrange the furniture according to the plan, and unpack your files and arrange them the way they were placed in your previous office.
On Monday your staff will be back to work as if at your old office. If your staff size is large, you may move by departments and this will not disrupt the company's operation. In any case our specialists will work out an optimum removal plan.
Can the cost of removal be changed?
No, it cannot, if all the conditions agreed during evaluation are met! Moreover, if the final calculation following the end of works shows that there were fewer items, the price will go down! And even if you decide to take another couple of tables, the cost will remain the same, and in case of a considerable increase in the amount, for example, if you move a country house, you may count on a good discount!
Is it possible to become your corporate client?
Yes, it is. And it is very easy to become our corporate client. If you always need to move furniture and equipment from one branch to another, or you wish to order in our company the service of moving in the office, warehousing of your furniture and files, delivery of your products to regions or import of your goods from any country, we will be always glad to help you. Our corporate clients get good discounts and an account manager capable of quickly solving all current issues and they are treated with the greatest warmth!
Is it possible to sign a removal contract with you beforehand?
Yes, it is. You may sign a preliminary contact for moving at any time. And even if you are planning to move in a year, you may sign a contract tomorrow, and the cost will remain the same despite the dollar rate. And you will be pleasantly surprised by our discounts.
Our company is planning to move, but we do not know for sure how many belongings we need to transport?
In this case you will pay only for performed work. And if you come to us again, we will be glad to see you among our corporate clients.
Some furniture has been left after the removal. Do you have a storage option?
Yes, we do. If you have any furniture or other belongings left after a home or office removal, our specialists will pack them appropriately for storage and will place them at our equipped warehouses.
I am going to redecorate my home; can you help me store my belongings?
Yes, we can. In this case our special team for home removals will pack your furniture and other personal belongings, deliver them to our protected warehouses and put everything back after you have redecorated your flat.
What packaging do you use?
We use only modern top-quality packaging, various boxes, bubble wrap, wrapping paper and packing film. We use both Dutch packaging (including special covers for upholstered furniture, film, and special boxes) for international removals and Russia packaging produced according to the European licence agreement.
Do you work on weekends and holidays or at night?
Our staff can work night and day; so at the client's request very large amounts may be transported 24 hours a day in shifts, if you need to move as soon as possible. Besides, we provide our services on weekends and holidays without charging any extra fees.
How can I bring down the cost of removal?
The cost of removal comprises many components: the services of removal specialists, the cost of the vehicle, the cost of packaging, various additional services and so on. For example, if your employees can pack ring binders by themselves, the cost will go down by about 10%; and if you have any packaging left from the previous removal, you may pack all your belongings by yourself, in this case you will have to pay neither for the packaging, nor for packing. Our specialists will always choose a removal variant that will suit you the most in terms of the price and service range, and the service level will always be very high.
Can I get a quote by phone?
In case of a small amount, no more than 5 workstation, we can give you recommendations by phone, but in any case it is preferable to invite a manager for evaluation; our valuer will visit you absolutely free of charge and this visit will not oblige you to anything. If you get a quote by phone, the manager will probably include in the price all possible risks, and the cost may be too high, or vice versa the manager will sound a price which is considerably lower hoping to make the client pay extra money.
Can you move a cottage?
Yes, we can. Our specialists move a cottage or a country house according to a plan specially worked out for this purpose. Our managers handle the issues of how to transport specialists and find the most appropriate route of removal. A client may need to transport not only personal belongings, but a playground or a favourite bench, and our staff will fulfil every wish, give advice on how to arrange furniture and even help you heat up your sauna.
What does your slogan "The art of moving" mean?
Our slogan "The art of moving" fully shows our attitude to our work. For many years we have tried to make each removal really comfortable for our clients bringing it to the level of Art. Like skilled conductors, our managers direct our work process, and our specialists like a symphony orchestra work in a well organised team filling you only with positive emotions. Our specialists have long experience of work both in Western and major Russian companies. And our each employee fully corresponds to our main idea – to turn moving into a piece of art.