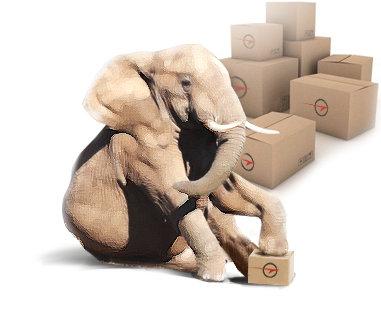 The international freight forwarding company M&TM Freight LLC was founded in Moscow in 1995. Since that year we have been organising delivery of personal belongings and commercial cargoes by road, air, rail and sea, providing services of export and import customs clearance, insurance and storage, as well as other related services.
Our Team
Our staff includes skilful and attentive managers, responsible and careful storemen, drivers, removers and packers. The staff of M&TM Freight has great experience of work in organisation of transportation and related transportation services. Our special skills, diversified experience, professional equipment and materials enable us to work quickly and to provide top-quality services doing our common job at the highest possible level.
Our Capacities
Our specialists receive orders for transportation, removals and other services as they work in four offices located in Moscow, Saint Petersburg, Hamburg and London. Thanks to a clearly organised operating procedure and used state-of-the-art transportation equipment and professional packaging our company can offer a top-quality local or international removal. Our vehicle fleet comprises vehicles specially designed for removals and furniture transportation. Moreover, with warehouses in Russia, Germany and Great Britain, M&TM Freight can offer our clients safe storage in Russia and other European countries. We can guarantee a delivery according to the thoroughly worked out plan without any trouble or force majeure.
Get ready for a house-warming party, and M&TM Freight LLC will take care of the removal hassle!
Our specialists will be glad to answer your questions by phone: +7 (495) 268-02-11, +7 (812) 309-02-48.
Management
Many years of work in the field of removals have brought M&TM Freight the recognition of colleagues and the trust of clients. This is, to a great extent, a merit of the perfectly trained staff and the competent work of highly qualified managers. Our first priority is the quality of the services we provide, that is why directors of M&TM Freight pay special attention to training and education of the staff.
Today M&TM Freight has an international and local department for transportation organisation. Their staff and directors have vast experience and know everything about even the most complicated removals. Each specialist of our team is responsible for their field of work and this turns us into experts in international business.
M&TM Freight offers a professional and individual approach to your cargo delivery.
Our specialist will be glad to help you, please contact them on: +7 (495) 268-02-11, +7 (812) 309-02-48.
Our Mission and Strategy
At M&TM Freight our team has to work hard day by day to make order out of chaos. We believe that success is based on the highest level of quality of our services, and so our main mission is to take care of the comfort of our clients. We know that one removal differs from all the others, so we tailor our services for each client.
Our Goals and Objectives
Our main objective is to provide top-quality local and international forwarding services. We believe that there are no secondary issues in the process of organising a delivery or move, and for this reason M&TM Freight pays careful attention to the selection of the vehicle fleet, training of the staff and purchase of professional packaging.
Our Policy
To improve the quality of services constantly.
To extend the range of services.
To use quality packaging.
To engage high-level specialists.
To train the staff at all levels regularly in order to constantly improve their professional skills.
M&TM Freight ensures accurate and well-organised work for your comfort.
To get more details on our services call us on: +7 (495) 268-02-11, +7 (812) 309-02-48.
Our History
M&TM Freight was founded in 1995. Over the time of our work we have taken a strong position among international freight forwarding companies and continue to develop in organising private and commercial transportation by road, air, rail and sea. We also offer our clients services of import and export customs clearance, storage and insurance. A new milestone in the development of M&TM Freight was the Relocation project, a unique set of services directly or indirectly related to the removal and transportation of personal belongings of clients.
From an Idea to its Realisation
The first office of the company was opened in Moscow. Then our services mostly covered international commercial transportation. Gradually winning the trust of our clients we extended our staff and capacities, but we were holding to the same main principle of providing quality services. Today you can see our branches all over Russia and in Great Britain and Germany. Our team consists of professionals with vast diversified experience in international business. We have significantly enlarged our vehicle fleet and extended our field of operation. Nowadays M&TM Freight is a member of the British International Freight Association (BIFA) and the Russian Association of Road Carriers (Asmap). We cooperate with leading European companies and private clients who value the quality of services and our individual approach.